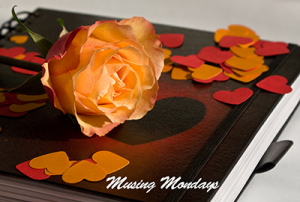 Musing Mondays, a weekly blog meme hosted by Should be Reading, asks you to muse about one of the following each week…
Describe one of your reading habits.
Tell us what book(s) you recently bought for yourself or someone else, and why you chose that/those book(s).
What book are you currently desperate to get your hands on? Tell us about it!
Tell us what you're reading right now — what you think of it, so far; why you chose it; what you are (or, aren't) enjoying it.
Do you have a bookish rant? Something about books or reading (or the industry) that gets your ire up? Share it with us!
Instead of the above questions, maybe you just want to ramble on about something else pertaining to books — let's hear it, then!
So I'm going to take the third prompt for today – what book am I currently desperate to get my hands on.
That's easy – only because it's not written yet and I wanted it to be out last Christmas and it's not due out till next Christmas.  What book is that?  Every Game of Throne's (aka A Song of Ice and Fire) fan will be nodding their head already as they probably already guessed it by just me saying the first sentence of this paragraph.  However, let me state it plainly.
I am desperate to get my hands on Winds of Winter by George R.R. Martin.  But the book was slated to be out by Christmas 2015 and rumor has it it will be delayed until February 2016.  I could, I suppose, re-read through all the previously written books in preparation – but that would only take me a couple months to read through and I'd still be impatiently waiting for the next installment.
How impatient?  I waited to start the books until the fifth book had been released.  When I got to the end of the fifth book I was frantic to know when book six was coming out because I had to know what had happened to several characters – don't worry, I'm being vague so I won't spoil it for anyone who hasn't read the books yet.
So yes…this is one of the books I'm desperate to get my hands on.  How bout you?