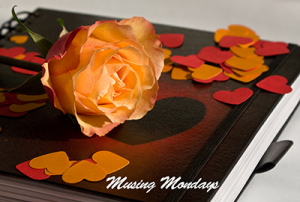 Musing Mondays, a weekly blog meme hosted by Should be Reading, asks you to muse about one of the following each week…
Describe one of your reading habits.
Tell us what book(s) you recently bought for yourself or someone else, and why you chose that/those book(s).
What book are you currently desperate to get your hands on? Tell us about it!
Tell us what you're reading right now — what you think of it, so far; why you chose it; what you are (or, aren't) enjoying it.
Do you have a bookish rant? Something about books or reading (or the industry) that gets your ire up? Share it with us!
Instead of the above questions, maybe you just want to ramble on about something else pertaining to books — let's hear it, then!
For this week's Musing Mondays, I'm going to go with point two and talk about book(s) I've recently bought for myself and why I chose those books to buy.
The most recent book I purchased as Triple Threat by Regina Kyle. I purchased this book, interestingly enough, because Harlequin is looking for a few new authors for their Blaze series and I was considering writing up a pitch and a chapter or two and submitting.  But first, I had to know -what- the series was like since it's the hottest series that Harlequin allows.  While I'm still pondering entering, I probably won't because I need to finish at least one work in progress before I go entering into any more contests with unfinished manuscripts. But I do hope to read this soon.
The book I purchased a few days before was a freebie by Gena Showalter and it was a pre-order for The One You Want – yes another romance novel.  I fell in love with Gena Showalter's "Darkest" series that involves romance with the various entities that came out of Pandora's box.  Quite an interesting paranormal romance series of books and wanted to see what she does with non-paranormal romance.
I also purchased a number of books through Kindle, but I can't find the list right now – most were from authors I was interested in or they had a sale and I wanted to check out the books.
What about you? What books have you recently purchased and why?