Jewelry I've created
While waiting for me to get published, here are other ways you can support me – by buying jewelry that I've created.
It's obvious that I have a very creative side and if it's not coming out in writing, it comes out with jewelry.  I do accept custom orders.  Check out my items below.
Featured Shop Listings
[shop_featured_listings]
Full Shop Listings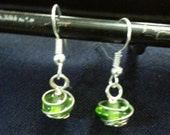 $4.00