Review: Author Interview with Kelly Blanchard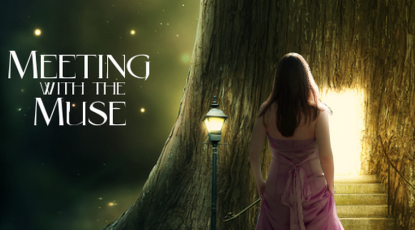 A week ago I had the delightful opportunity to participate in one of Kelly Blanchard's author interviews. This week, I'll be participating in her character interview and while my interview with her is today, I still haven't figured out which character she is going to interview from The Wolf Siren.
Even though my interview won't be shared on her blog, Meeting with the Muse, until late in January 2016, I wanted to take a few moments to share my experience and encourage other authors who are looking to promote themselves to consider her services for both author interviews and character interviews. However, today I will just review her author interviews since the character interview hasn't happened yet.
With the author interview, Kelly offered me an interesting opportunity: for me to be interviewed instead of me being the interviewer. In the course of my day job, I spend hours interviewing subjects for the various publications I write and then writing their articles. It is rare that I get to be interviewed and even rarer for me to talk about my love of writing. But this isn't my first interview with Kelly either – she was on the receiving end when I interviewed her character, Lorrek, from her novel Someday I'll Be Redeemed, so I had a bit of an idea of how things would go.
Interviews with Kelly are unique. Instead of the standard, boring Q&A format where the interviewer asks questions that get bolded in a story and the author replies, you, as the author, and Kelly write a story together. The interview is set in a fictional location where the author and Kelly interact and talk about the projects they are working on.
In many ways, this can be considered roleplaying – and with the character interviews it definitely is roleplaying because you are taking on the role of the character she is interviewing and writing what they would say and do.
Kelly interviewed me in the gardens of Cuskelom and Lorrek was the one who brought me into her world for the interview. We walked through the gardens and chatted not only about my history as a writer but also about my books, focusing on the book that I hope to finish first.  I don't want to spoil the interview more than that, but I think many will be surprised about the things she asked me about and learning more about me.
I don't think she knows I did this, but I did count the words I wrote with her for the interview – a little more than 1500 words in an hour interview. I'm guessing with her words it will be close to, or more than, 3,000 words.
If you are looking for a different, refreshing way to be interviewed, I strongly suggest seeking out Kelly Blanchard and Meeting with the Muse. I think you will be pleasantly surprised at the results of the interviews.
For some examples of her author interviews, check these out:
Note: I do believe she has interviews scheduled to be published through January or February now, so if you are interviewed it may be a few months down the road before your interview is published.